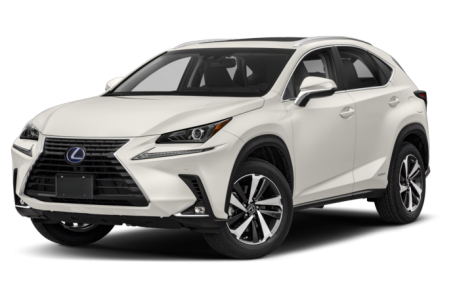 Don't Overpay for Your New Lexus NX 300h
Overall Rating: 4.6

(out of 5)
88% of consumers (15 of 17) said they would recommend this vehicle to a friend.
Reliable car I owned
by FAN from bellevue | October 23, 2019
Get settled in for the long haul as this Lexus NX 300h makes for a great road-trip car. Both the front and rear seats are comfortable and supportive. Combine that with a plush ride, a quiet cabin and strong climate control system.
Best Vehicle I Have Owned
by Edman48 from PembrokePines, FL | August 08, 2019
Exceptional craftsmanship. Outstanding fuel mileage. Quality materials both in and out. Quiet ride. Outstanding audio system. Smooth ride. Easy to maintain. Overall simply outstanding! Thank you!
Do not recommend, defective car!
by DefectiveLexus from San Diego, CA | May 27, 2019
This is my second Lexus NX 300 H 2019, unfortunately, it is the second defective vehicle I got, it has the same major defect, not sure why Lexus keep building defective cars, Lexus of Escondido was able to buy it back from me the first defective car and now I got a second defective car, it does exactly the same, dinging sound when you come up to the vehicle and you open your door dinging sound, when you stop your vehicle turn the car off, engine off, and open the door, the dinging sound comes on, however when you stop the car, keep the engine on, Open the door, no dinging sound, it is pretty dangerous as you could walk away from your car with the engine on because no dinging sound, there is some major major problem with the software it works backwards. As when the car is running and you open the door the dinging sound should be on, but when you turn the car off and open the door there should not be dinging sound, as it is very annoying, huge inconvenience as you could not be on the phone nor arriving late at night as you going to be waking up all your neighbors, so to avoid that you have to leave the car running, but then you could walk away and forget to turn it off, again Lexus has been building defective cars, it is my second one exactly the same model and the year and exactly same problem. Would not recommend this model to anyone until they going to fix the problem!
Read more reviews
The 2019 Lexus NX 300h is a hybrid variant of the compact NX Series SUV. It is powered by a combined 194-hp, 2.5-liter four-cylinder engine and an electric motor mated to an electronically controlled continuously variable transmission and all-wheel drive. Fuel economy for the NX 300h is an EPA-estimated rating of 33/30 mpg city highway. Cargo capacity is 25.5 cubic feet.