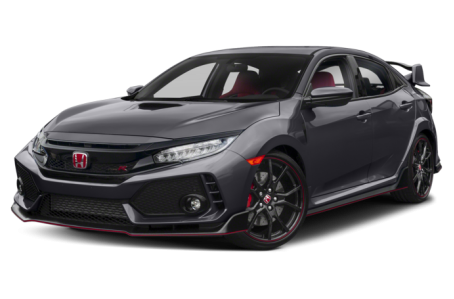 Don't Overpay for Your New Honda Civic Type R
Overall Rating: 4.9

(out of 5)
90% of consumers (9 of 10) said they would recommend this vehicle to a friend.
Great looking car and fun to drive
by Bh from Peoria IL | March 16, 2020
Just bought this car a few days ago and still love it. Unfortunately the weather took a turn for cold weather and I am unable to drive it due to the summer tires. I do plan on getting all season tires put on it which would make a world of difference to be able to drive it 12 months of the year in Illinois. I can't actually vouch for the reliability but it's a Honda so I'm assuming it's very reliable.
I went from my 05 Prius to this...
by Gene from Arlington Texas | November 07, 2019
After I drove it around for an hour or so to get my shifting swagger of my pre-Prius days (15 years ago!!), I gunned it and holiee shiiiiiiiiiiii. I felt like a criminal. I'm mostly a well mannered gentleman but at that moment I must tell you that it feels good to be a gangster. A few of my buddies are rolling new 911s now and I thought for the longest time....actually every night on YouTube....about possibly getting one. Well, after receiving this Type R yesterday, I'm glad that I spent a third of the money to get enough of the fun with this. It's good enough for a guy that prefers to stay in his nice sofa than some cold hard jail cell. I don't wanna be put in the slammer. I got two kids. This, my friends, will do the trick for you too. Live a little, you know.
Japanese engineering masterpiece, made in England
by Robert Templeton from Sharon, MA | October 30, 2019
Base Civic has been the best car to learn driving for decades. It starts out with good bones. But, no enthusiasts would talk about front-wheel drive sports car, an oxymoron, until Type R changed everything. The Honda shift, Brembo brakes, Honda engine, suspension tuning, name it. The suspension comes with comfort, sports and R+. Cars are full of compromises. Yet, it is practical, and does everything at the same time at such an amazing capability. It is a bargain, and you get a masterpiece to drive around. Pushing the FWD car to the limit used to be nothing but ugly. I think both Honda and VW (Golf GTI) should receive a special award. There are few downsides, though. While twenty inch wheel is great for driving experience on a good road, when the road becomes full of potholes, which is rather normal in New England, it may cost you north of $500, for just one pothole. The manufacturer removed spare tire AND the scissor jack! Towing industry must have bribed politicians. Removing spares should be illegal. People who are comfortable driving without spare should just unload their spare and the jack. Do not force us to follow the crazy practice. Leave us alone.
Read more reviews
The 2019 Honda Civic Type-R is the high-performance version of the compact Civic hatchback. Powering the Civic Type-R is a 306-hp, turbocharged 2.0-liter four-cylinder engine mated to a six-speed manual transmission. Maximum cargo capacity is 46.2 cubic feet with the rear seat folded down.