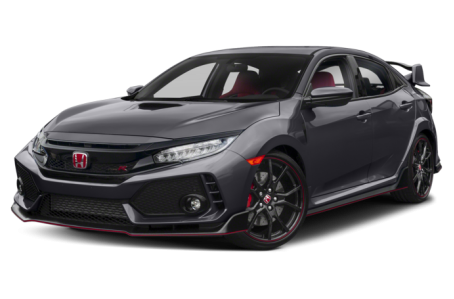 Don't Overpay for Your New Honda Civic Type R
Overall Rating: 4.9

(out of 5)
100% of consumers (9 of 9) said they would recommend this vehicle to a friend.
I went from my 05 Prius to this...
by Gene from Arlington Texas | November 07, 2019
After I drove it around for an hour or so to get my shifting swagger of my pre-Prius days (15 years ago!!), I gunned it and holiee shiiiiiiiiiiii. I felt like a criminal. I'm mostly a well mannered gentleman but at that moment I must tell you that it feels good to be a gangster. A few of my buddies are rolling new 911s now and I thought for the longest time....actually every night on YouTube....about possibly getting one. Well, after receiving this Type R yesterday, I'm glad that I spent a third of the money to get enough of the fun with this. It's good enough for a guy that prefers to stay in his nice sofa than some cold hard jail cell. I don't wanna be put in the slammer. I got two kids. This, my friends, will do the trick for you too. Live a little, you know.
Japanese engineering masterpiece, made in England
by Robert Templeton from Sharon, MA | October 30, 2019
Base Civic has been the best car to learn driving for decades. It starts out with good bones. But, no enthusiasts would talk about front-wheel drive sports car, an oxymoron, until Type R changed everything. The Honda shift, Brembo brakes, Honda engine, suspension tuning, name it. The suspension comes with comfort, sports and R+. Cars are full of compromises. Yet, it is practical, and does everything at the same time at such an amazing capability. It is a bargain, and you get a masterpiece to drive around. Pushing the FWD car to the limit used to be nothing but ugly. I think both Honda and VW (Golf GTI) should receive a special award. There are few downsides, though. While twenty inch wheel is great for driving experience on a good road, when the road becomes full of potholes, which is rather normal in New England, it may cost you north of $500, for just one pothole. The manufacturer removed spare tire AND the scissor jack! Towing industry must have bribed politicians. Removing spares should be illegal. People who are comfortable driving without spare should just unload their spare and the jack. Do not force us to follow the crazy practice. Leave us alone.
I Still Dont know how I feel....
by Mimic Type-R from San Antonio | October 23, 2019
Best all around Bang for your buck "IF!!!!" you can find it for Sticker price I had to go to 17 dealerships to finally have one sell me one at sticker price. It is amazing car. TIRES: Current Stock tires tend to scramble for traction more times than I would like but sticker ties should fix that. RIMS: These 20" rims... this is a surprisingly comfortable ride, but allow Jesus on your side if you hit a pot hole, to bless your rims for another ride. TRANSMISSION: Seems to have an issue with downshifting which seems to be a known issue by most TYPE R owners. The shifter will not go into 4th, 3rd or 1st easily occasionally has been my issue. This is very annoying when it happens especially since its a brand new car but no where near a deal break at this point in ownership. COMFORT:Seats are next level comfortable, OMG car is almost worth just the seats on long trips short trips, sometimes I just want to hope in the car just to relax. PERFORMANCE: Is not...whats the word.... Fun. What I mean by that is, i've driven EVO 8, Silva, Intera, Miata, Prelude, RX-7, Skyline, RX-8, and WRX STI, and the Honda Civic is a better performing car than all of these vehicles, however all of these other vehicle FEEL more fun to drive because of the way the Type R delivers its performance. Its calm, collected, third gear will launch you from 30-->80mph in like 3-4 seconds and you have no idea you are retardedly beyond the speed limit until you hit the breaks and then the speed becomes apparent. Around turns it just grips and takes you through the turn. No drama, no excitement, no fun, just surgically, expertly, confidently a driving professional. This may be an awful description but I really hope it helps someone out! CLEANING: If you are doing it by hand there are so many nooks and crannies on the exterior it is quite the endeavor. Also the alcantara/suede/ whatever it is seats grab particles and hair like nobodies business. Overall the worst part about this vehicle is having to deal with the Honda dealerships.
Read more reviews
The 2019 Honda Civic Type-R is the high-performance version of the compact Civic hatchback. Powering the Civic Type-R is a 306-hp, turbocharged 2.0-liter four-cylinder engine mated to a six-speed manual transmission. Maximum cargo capacity is 46.2 cubic feet with the rear seat folded down.