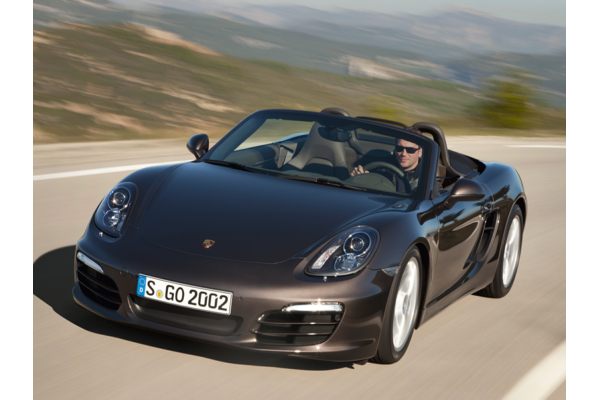 I have a crazy friend named Kevin. While you might not know Kevin personally, everyone has a friend like him; the friend who is just a little bit more adventurous than the rest and always trying to bring others into their crazy. Sometimes it works, like the time he convinced us to hike five miles into the mountains to jump off a very high bridge (and pay hard-earned currency to do so) or dive off of a (wow, that's tall) cliff into that (long way down) ocean. Other times, we have to draw the line and say no. Then grit our teeth as Kevin repeatedly insults our honor.
A few months back Kevin happened to be driving up to visit from San Diego for a guy's weekend and pulled into Los Angeles a little after noon. He was wearing a ratty, lived-in T-shirt and a fresh set of sunburns on his face and forearms, topped off by a goofy grin.
Life in LA revolves around two things: parking and traffic. So whenever anyone arrives after traveling quite a distance (anything over roughly 10 miles), the first question is invariably, "how was the drive?"
Kevin: It was alright, not much traffic.
Me: That's good... so is that new? [points at his arms and face]
Kevin: Yeah man, it was a nice day; you know how it is.
Me: Top down?
Kevin: [big smile] Top down. Always.
Kevin's crazy. But this time, he was absolutely right — if the sun is out the drive is always better with the top down.
Here are four of our favorite convertibles, just in time for you to catch some extra rays:
Affordable Convertible: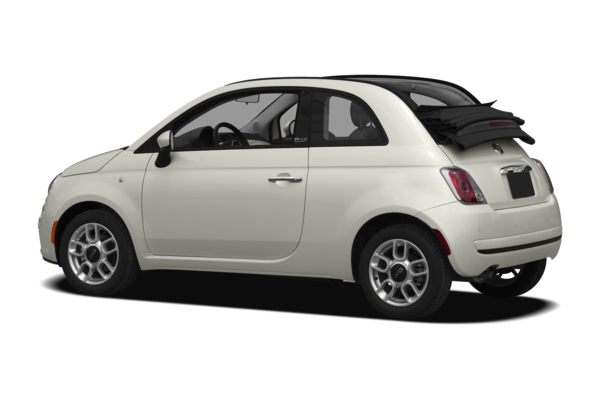 Although it's not a true drop-top, the 2012 Fiat 500c is a cost and fuel efficient way to drive with the top down — not to mention one of the most stylish. The 500c's top peels back from the front instead of folding and stowing; imagine taking a vegetable peeler and pulling the top of the car backwards, that's sort of what it looks like. This design keeps the traditional pillars (behind the door and in the rear) and reduces wind noise. As you can see in the image the top simply slides back and is stored outside when opened, and can operate at speeds of up to 60 mph. And with up to 38 mpg on the highway, the 500c can drive a long way between fill-ups.
Sporty convertible (sub-$30k):
The 2013 Mazda Miata MX-5 provides one of the purest driving experiences around and at a rather affordable price. This latest Miata continues a winning formula of low weight, great handling, and affordability. It is offered with your choice of a soft- or hard-top. We also considered traditional American muscle for this spot, namely the Ford Mustang and the Chevrolet Camaro, but both of their price tags started awfully close to the $30,000 cutoff and we'd rather drive the Miata and save the cash. Forget about the convertible distinction for a second: the front-engine, rear-wheel drive Miata might be the best sports car available under 30-grand, hands down.
Sporty Convertible (over $30k):
Full disclosure: A Boxster is my daily driver and I absolutely love it. So yes, this choice is admittedly biased but beyond that, there remains several very compelling reasons that make the 2013 Porsche Boxster our choice in this category. The Boxster got a full redesign from Porsche for this latest model year, which for Porsche means that the outside got a few small tweaks but the real magic takes place under the sheetmetal. A pair of new, more powerful engines, a new power steering system, and a lowered curb weight makes this latest iteration the most capable Boxster ever. Its mid-engine/rear-wheel drive setup also gives the Boxster great balance and handling. Similar to our selection of the Miata, we didn't choose the fastest car in this segment (the BMW 335is convertible is faster, as is the Mercedes-Benz SLK350) but such a large part of driving a convertible comes from feeling. This might ring a bit romantic, but with the top down, you want to feel connected to the road, to the sky, to the car, and the 2013 Boxster excels in that department.
Cruising Convertible: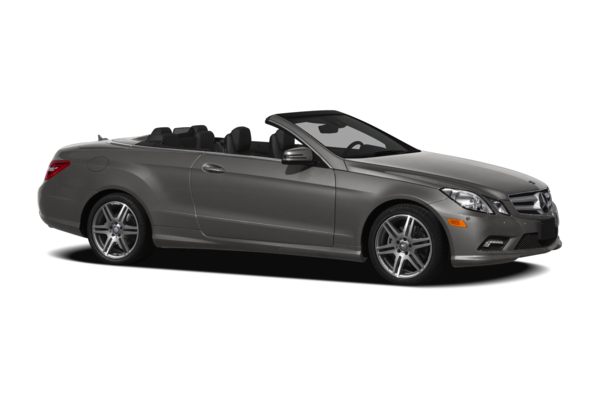 The 2013 Mercedes-Benz E-Class Cabriolet comes in two varieties (distinguished by engine) and offers a luxurious way to catch some rays. It offers seating for up to four passengers and was our choice based on a pair of comfort options that help it to stand out from the pack. Standard is the AIRCAP system, which uses an air foil that raises atop the windshield and a rear mesh screen to deflect wind out of the cabin, keeping condition calm even at highway speeds. There is also an optional Air Scarf system, which places vents at the bottom of the front headrests which can blow warm air over your neck and shoulders, simulating the feeling of a scarf. With the E-Class you can disregard our one condition for top down motoring, it's comfortable even when it's chilly out or the sun is dipping.