Tax day fell on April 17 this year and my guess is that most of you, like me, waited until the last minute to turn them in. We also hope that you got a big refund as well, which could turn out to be a great head start towards that new car you've had your eye on.
Here at NewCars.com, we strive to provide practical, useful, friendly, and fun information to new car buyers as they search for the car of their dreams. In that vein, we've chosen a car to fit each of those words that is worthy of your tax refund. Let's get right to it!
Practical: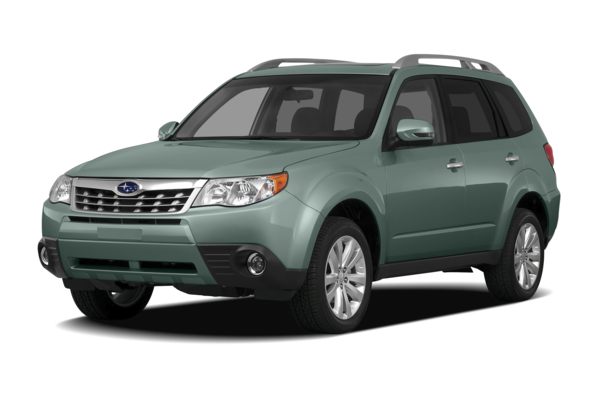 Vitals:
170-hp, 2.5-liter four-cylinder boxer engine, or a 224-hp, turbocharged 2.5-liter four-cylinder boxer
Standard all-wheel drive
19-21 city mpg, 24-27 highway mpg
The Subaru Forester puts a big emphasis on practicality, so much so that it seems to have completely eschewed anything resembling good looks. Taking it in, especially from the side profile, the Forester appears to be unable to make up its mind about what it wants to be, toeing the line between wagon and crossover pretty closely.
All humor aside, this category is predicated on practicality and that is one thing the Forester's got plenty of. Its shape offers more cargo room than you'd find in a sedan of similar size and the shorter wheelbase means you can fit into small-ish parking spaces, even in urban places. Throw in Subaru's standard all-wheel drive system and it all adds up to a car with plenty of storage and passenger space that won't leave you stranded even if the weather turns disagreeable. And you get all of this for just over $20 grand.
Useful: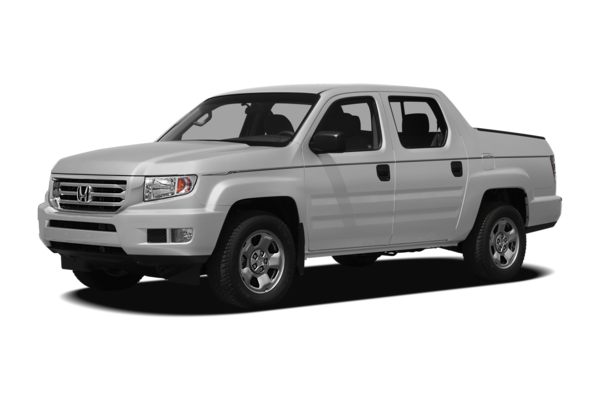 Vitals:
250-hp, 3.5-liter V-6; standard four-wheel drive with Variable Torque Management and a lockable rear differential
SUV-like interior with four-doors and seating for five
15 city mpg, 21 highway mpg
We had the chance to spend some hands-on time with the 2012 Ridgeline at an event late last year and it left a big impression on us, so much so that it's our pick for the usefulness category. Often overlooked (many people don't even know that Honda still makes a pick-up), the Ridgeline is a veritable jack-of-all-trades that does many things well, starting with its very versatile truck bed.
The five-foot cargo bed is not especially large, but what it lacks in pure size it makes up for with plenty of convenient features, like eight tie-downs and a tailgate that can open from the top-down, or left-right, and some extra storage options. In the rear of the bed there's a lockable, hidden storage space below the bed that can fit valuables or larger items you want to keep secure. It can also be filled with ice and used as a cooler which makes the Ridgeline ideal for tailgates and cookouts.
Friendly:
Vitals:
101-hp, 1.4-liter four-cylinder w/ a five-speed manual or a six-speed automatic
First FIAT to be sold in the United States since 1984
30 mpg city, 38 mpg highway (28/34 mpg w/ the automatic)
The FIAT 500 was an easy choice for this category. I mean just look at it! It's so cute, if the 500 were an animal it'd be a hedgehog with no spines or a baby panda. I just want to hug it. The diminutive four-seat coupe has been sold in Europe for a few years, but made the trek across the pond this year bringing fresh styling and plenty of standard features, like power windows/locks, remote entry, air conditioning, and an auxiliary audio input.
Its small stature also makes the 2012 FIAT 500 ideal for urban environments, with good city fuel economy and plenty of maneuverability in tight spaces. For those who live in warmer climates, there is also a convertible version called the 500c that features a retractable cloth top that will let the rays in.
Fun:
Vitals:
188-hp, turbocharged 1.6-liter four-cylinder; 177 pounds-feet of torque
Debuted as a new model in 2011
Styling is bold, to put it mildly
While there are plenty of fun cars to drive around (models like the Mazda MX-5 Miata and MINI Cooper immediately come to mind) we opted to go for a car that wouldn't normally come to mind and with that caveat in mind, we've chosen the 2012 Nissan Juke.
The Juke is probably best known for its unique appearance. It's one of the most polarizing cars I've seen in the past decade when it comes to styling, with some saying that they love the design while others denigrate it with a vitriol normally reserved for subjects like traffic and visits to the dentist. But that argument causes many car buyers to miss one of the funner cars on the road. Under the hood you'll find a peppy, 188-hp turbocharged four-cylinder that makes the Juke much quicker than you'd think. Combined with a short wheel base (almost six-inches shorter than a Honda Civic) and an optional six-speed manual, it all adds up to a strange concoction that's pretty fun to toss around.
So there you have our picks for four practical, useful, friendly, and fun new cars. If you have your own suggestions, feel free to drop us a line on Facebook or on Twitter (@newcarscom)!
*Listed base prices do not include destination charges