*This is the first in a series of articles focusing on fuel efficiency.
A recently released study from J.D. Power and Associates cited fuel economy as the number one factor for car buyers in 2011, beating out other considerations like price, style, and reliability. With gas prices once again on the rise we predict that gas mileage will be just as important in 2012, no matter what kind of car you're in the market for. Keeping that in mind, we set out to pick the best fuel efficient cars according to the different needs of car buyers.
In this article we'll take a look at the best family cars that combine great fuel economy with reliability, safety, and convenient features for families.
While fuel economy was the primary criteria, we also considered base prices, features (both standard and options), family friendliness, and style when making our decisions. So without further ado:
For smaller families (2 children or less):
Winner:
2012 Toyota Camry Hybrid
Base Price: $25,900
Fuel Ratings: 43 mpg city/39 mpg highway/41 mpg combined*

The Toyota Camry Hybrid was redesigned for 2012 and in addition to fresh styling and a new interior, it also got an upgrade when it comes to fuel economy making the Camry Hybrid the unquestioned leader amongst midsize sedans when it comes to saving money at the pump. For 2012, the Camry Hybrid's gas engine and electric motor were both given a power boost, so not only is more fuel efficient than the previous version - it's also faster. With 700-mile range, quicker acceleration than a four-cylinder Camry, and more standard features, the Camry Hybrid is our midsize sedan pick for small families.
Runners-up: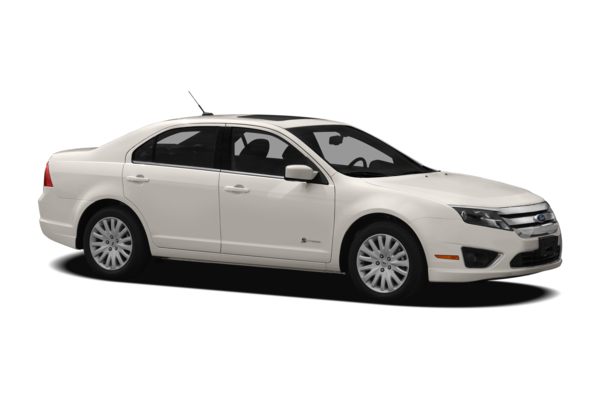 Although the Fusion Hybrid was surpassed by the Camry Hybrid this year, it was the first of the midsize cars with a well-executed hybrid system and remains a viable alternative. The Fusion Hybrid can travel solely on electric power up to 47 mph and keep an eye out for a redesigned version in 2013.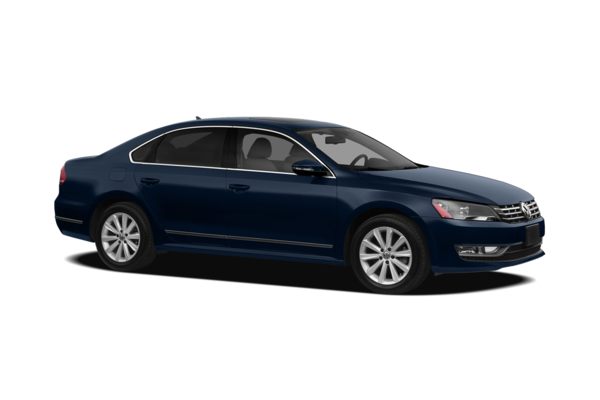 The newest version of the Passat was named Cars.com's Car of the Year for 2011 and the incredibly efficient diesel version makes its way onto our list. If you prefer a car that's not a hybrid, but still gets great mileage and features a class-above interior, the Passat is a great option.

For active families (crossovers):
Winner: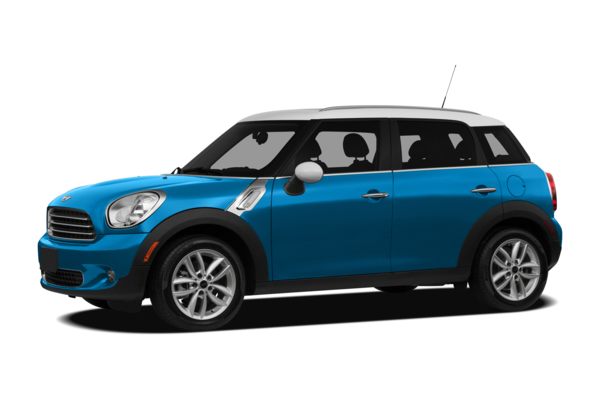 2012 MINI Cooper Countryman
Base Price: $21,650
Fuel Ratings: 27 mpg city/35 mpg highway/31 mpg combined

This wasn't the first car that came to mind for this segment, but the more we thought about it, the more this pick made sense. The 2012 MINI Cooper Countryman's combination of fuel economy, a low base price, and great styling was just too hard to pass up. There are a few drawbacks, it only seats four passengers and offers less cargo space than some other competitors. But if you don't find yourself needing that fifth seat often, it actually makes things more comfortable and spacious for second-row passengers. A stylish crossover with over 30 mpg combined? Where do we sign up?
Runners-up: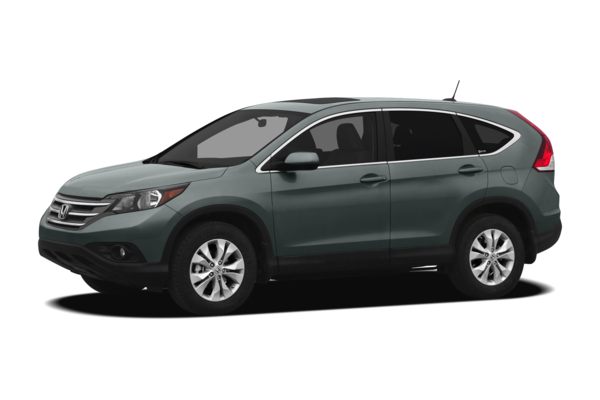 The CR-V got a makeover for 2012, and while the engine options remain the same, aerodynamic and other modifications have improved the CR-V's fuel economy. It features an "Eco Assist" mode that encourages efficient driving, a class-exclusive standard rear backup camera, and the easiest folding second-row we've ever seen.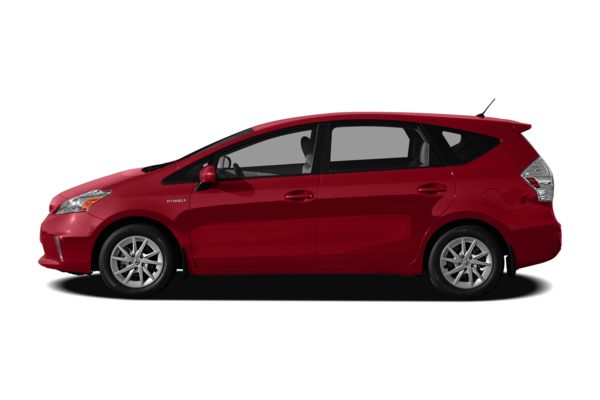 The 2012 Prius V loses points for not being a true "crossover" and having a higher price than the other contenders but by any measure, it's a fantastic family car when it comes to fuel economy. It leads the pack at 42 mpg combined and offers just as much cargo space as most compact crossovers and SUVs.
For larger families (2 children or more):
Winner: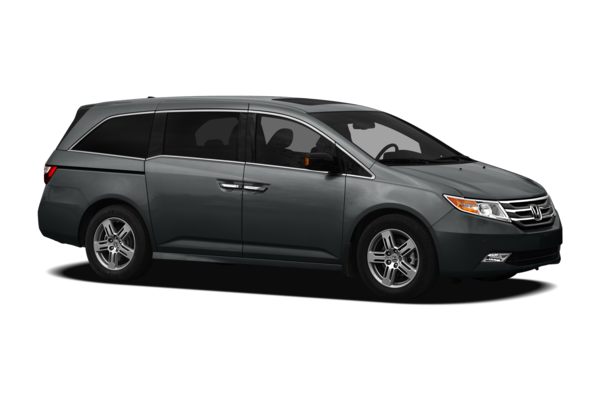 2012 Honda Odyssey
Base Price: $28,225
Fuel Ratings: 18 mpg city/27 mpg highway/21 mpg combined

Although the Odyssey's base price is a little higher than its main competition, the Toyota Sienna, its V-6 offers superior fuel economy and more power than the Sienna's four-cylinder. Opt for the Touring or Touring Elite trim which offer the six-speed automatic transmission, and the mpg numbers each go up even higher. The Odyssey's V-6 gets such good gas mileage thanks to its use of cylinder deactivation technology. As the Odyssey is cruising and less power is needed, parts of the engine shut down so it uses less fuel, then start up again if more power is needed. Inside, it's got plenty of convenient features for families like a ring for a trash bag or an optional cooled box that fits a six-pack of soda. Safety is also an important concern for family vehicles which often carry the most precious cargo and there's more good news on that front from the Odyssey - it was an IIHS Top Safety Pick and also got a full five-star crash test rating from the NHTSA.
Runners-up:
The Mazda5 is smaller than the other minivans we considered, with seating for six passengers instead of seven or eight and less cargo volume. But that being said, it has the lowest price, the best fuel economy, and plenty of room for those who will mostly be driving people around.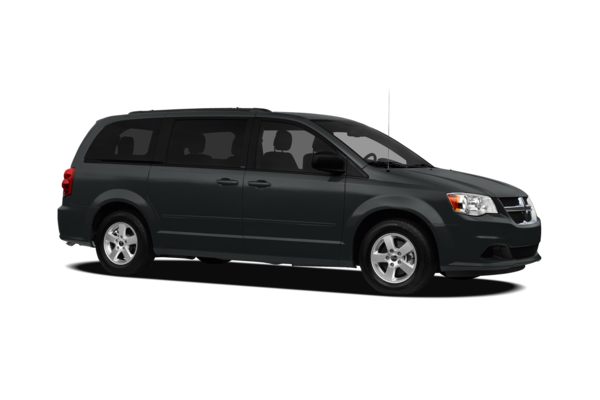 Although it tied many of the other minivans with its 20 combined mpg, we picked the Dodge Grand Caravan for this final spot due to its low base price and convenient features, like the "Stow 'N Go" second-row seats which fold completely into the floor to form a large flat cargo area, without having to remove and store the chairs in your garage.
For a complete list of the most fuel efficient cars on the road, head over to our Fuel Efficient Cars section.
*Combined mileage calculated assuming a mix of 55% city driving and 45% highway driving.