*This is the third in a series of articles focusing on fuel efficiency.
A recently released study from J.D. Power and Associates cited fuel economy as the number one factor for car buyers in 2011, beating out other considerations like price, style, and reliability. With gas prices once again on the rise we predict that gas mileage will be just as important in 2012, no matter what kind of car you're in the market for. Keeping that in mind, we set out to pick the best fuel efficient cars according to the different needs of car buyers.
In this article, the third in our "Best Fuel Efficient" series (we previously looked at Family Cars and Commuter Cars), we'll take a look at the best cars for students and teens divided into three distinct categories: subcompacts, sporty cars, and "off-to-school" cars.
While fuel efficiency was the primary criteria, we also considered other factors such as price, features, style, and safety ratings when making our decisions. So, without further ado:
Best Subcompact:
Carmakers have taken note as Americans have been downsizing and buying smaller cars. As a result, subcompact cars have improved drastically over the last several years with better styling, more features, and improved fuel economy. These are the three that we felt stood out from the pack:
Winner: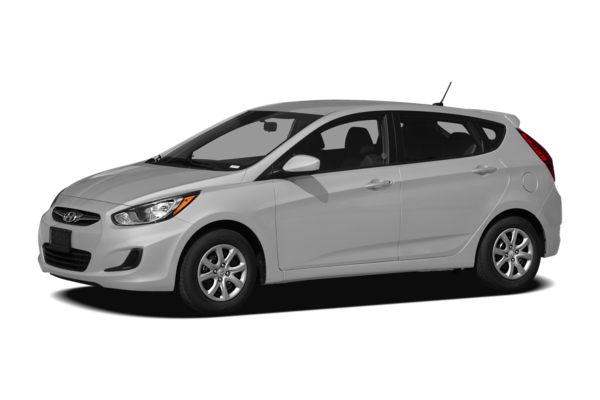 2012 Hyundai Accent
Base Price: $12,545
Fuel Economy Ratings: 30 mpg city/40 mpg highway/35 mpg combined*
The Accent got a major redesign for 2012 and the inside-and-out makeover included a new engine and transmissions which help to account for the large strides the Accent made when it comes to fuel economy. Under the hood now resides a 138-hp four-cylinder that is mated to a six-speed manual or automatic. Both the sedan and hatchback versions of the Accent achieve 40 mpg on the highway when equipped with the automatic or the manual. Not only does the new Accent have more power and better fuel efficiency than its predecessor, we also think it has vastly superior styling; this is a car the kids won't be ashamed to be seen in or drive around. While there aren't many standard features in an effort to keep the base price down, I had a chance to drive the 2012 Accent a few weeks ago and for a sticker price under $16,000 it had features like USB/auxiliary audio inputs, satellite radio, remote keyless entry, air conditioning, automatic transmission, and power windows and locks, so it can be well outfitted at a decent price. So not only did the 2012 Accent have the best fuel economy of our contenders, it's one of the best looking and has good safety ratings to boot (four stars from the NHTSA).
Runners-up: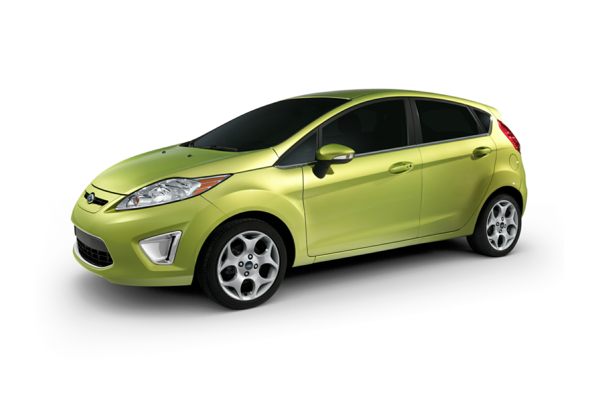 2012 Ford Fiesta ($14,295; 29 city/39 highway/34 combined mpg)
The Fiesta was brought back to the US by Ford in 2011 after selling very well in Europe. Like our other two contenders, the Fiesta comes as both a four-door sedan and five-door hatchback. The mileage numbers listed are for a Fiesta equipped with the dual-clutch six-speed automatic transmission which is why its base price is a little higher than the others. There is also a "Super Fuel Economy" package that adds one more mpg on the highway, but we don't think it's a worthwhile investment as it adds a couple thousand dollars to the price. The Fiesta got four stars from the NHTSA and was also named an IIHS Top Safety Pick.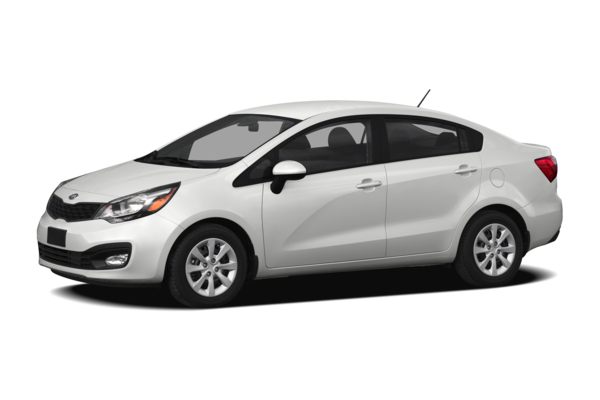 2012 Kia Rio ($13,400; 30 city/40 highway/35 combined mpg)
Similar to the aforementioned Accent, the 2012 Rio and Rio5 (hatchback version) were also redesigned and are basically brand new cars for this year. The Rio ties the Accent when it comes to fuel economy, which makes sense considering that the two cars share the same engine/transmissions. When you look at the Rio, its style very much resembles the rest of Kia's lineup, especially the Optima, and that's quite a compliment. The Accent won out over the Rio by the slimmest of margins and if you prefer the way that the Rio or Rio5 looks, then its identical fuel economy and very similar set of features makes it a very viable option.
Best Sporty Car:
Though it might not matter as much to you, teens are usually more interested in how a car looks than anything else. These three not only look great, but they're also fun to drive, are fairly inexpensive, and have great fuel economy which will make parents happy as well. Your kid feeling cool is just a bonus.
Winner: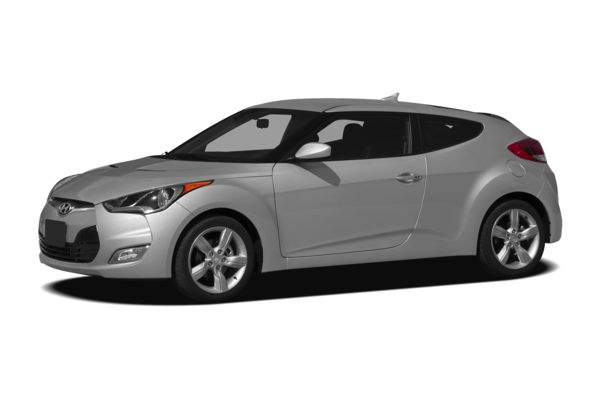 2012 Hyundai Veloster
Base Price: $17,300
Fuel Economy Ratings: 28 mpg city/40 mpg highway/33 mpg combined
The four-seat Veloster is the latest car from Hyundai and the brand-new model debuted this year with a unique three-door design and plenty of fuel economy to go with sporty looks and handling. It features a 138-hp, 1.6-liter four-cylinder that is mated to a six-speed manual or a dual-clutch six-speed automatic. While that's admittedly not a lot of power, the Veloster's handling and suspension are what make it a blast to drive and the smaller engine allows it to get 40 mpg on the highway. The Veloster stands-out from the crowd when it comes to styling, with an exterior full of curves and creases, especially up front where the front fascia seems to wrap under the fenders. The third-door is located on the rear passenger side and allows for easy second-row access; its handle is hidden in the C-pillar making both sides of the car practically identical in appearance. Inside, the Veloster also comes with a lot of standard features considering its price, including Bluetooth connectivity, USB/auxiliary audio inputs, steering wheel controls, air conditioning, and power windows and locks. It can also be outfitted with the latest technology, including a navigation system with backup camera and Hyundai's BlueLink system, which is similar to the OnStar system offered by GM.
Runners-up: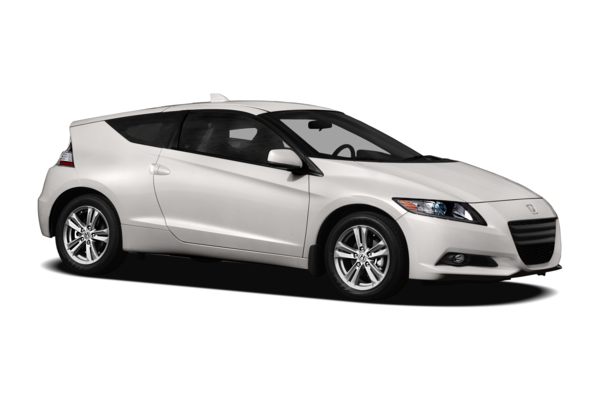 2012 Honda CR-Z ($20,195; 35 city/39 highway/37 combined mpg)
There was some apprehension involved with placing a hybrid on the "sporty" list, but that's mostly due to stereotypes. The CR-Z begs to be included and in some ways might be the best fit for our criteria, only losing out to the Veloster when it comes to price and seating. Thanks to its 122-hp combined hybrid gas-electric drivetrain, the CR-Z leads the sporty car category with 37 combined mpg (with the CVT). As a nod to its sporty intentions, the CR-Z is the only hybrid to currently offer a manual gearbox. It's also got some of the best styling around, especially in the interior which feels like it was stolen from the future by Honda.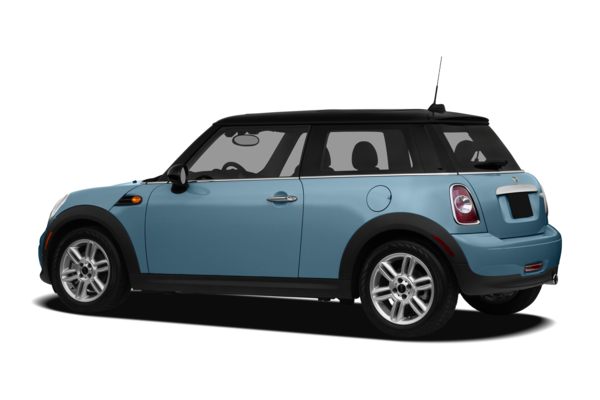 2012 MINI Cooper ($20,200; 29 city/37 highway/33 combined mpg)
The MINI Cooper is known more for its retro-styling than anything else, but it also gets great fuel economy and thanks to those tires being pushed out to the far edges of the car, is a blast to drive. Combining British style with BMW engineering, the four-seat Cooper's 122-hp engine is mated to a six-speed manual, or a six-speed automatic (the automatic lowers each mpg rating by one). It's also one of the most customizable cars around, with plenty of exterior/interior colors and styling touches to choose from.
Best "Off-to-School" Car:
For our final category, we tackle the best cars to go to college with. Each of the contenders are IIHS Top Safety Picks, seat five passengers, and come with plenty of cargo space for moving things in and out or those trips to Costco to reload on instant noodles.
Winner: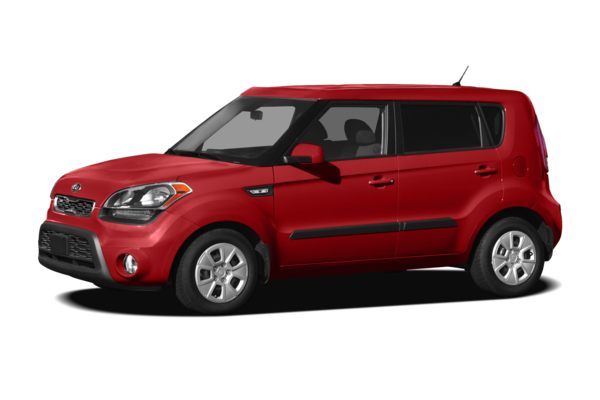 2012 Kia Soul
Base Price: $13,900
Fuel Economy Ratings: 27 mpg city/35 mpg highway/31 mpg combined
Even though it only debuted a few years ago, the Soul got a refresh for 2012 with some exterior and interior tweaks, but most notably a pair of new engines and transmissions which increase both power and fuel economy. The Soul when equipped with the base engine and either the six-speed manual or automatic transmission will hit the fuel efficiency marks listed above, while the + (Plus) and ! (Exclaim) trims get a slightly larger engine that returns 26/34 mpg city/highway. Inside, the Soul features 19.3 cubic feet of cargo space behind the rear seats and with the second row folded expands to 53.4 cubic feet. And then there's the price — the Soul starts at over $2,000 less than the other contenders and tied for the lead when it comes to fuel economy with the Honda Fit. In our hands-on time with the Soul, we noted its fit-and-finish (how well constructed the interior feels) was comparable to cars with a much higher price and how its unique roofline makes the interior feel very roomy, especially for backseat passengers. Bluetooth and USB/auxiliary audio inputs come standard, two pieces of tech that will be important to young drivers, while Kia's UVO infotainment system is optional. UVO connects the Soul to your smartphone and allows you to make calls and access your phone using voice commands. It will even read incoming text messages aloud which helps prevent distracted driving. This is one car with plenty of features, cargo room, fuel economy, and well... Soul. (Sorry, couldn't resist.)
Runners-up: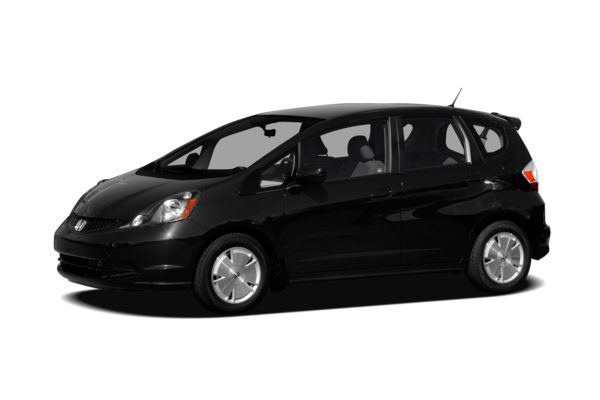 2012 Honda Fit ($15,975; 28 city/35 highway/31 combined mpg)
The Fit is pretty aptly named; for a small car it can really fit a lot of stuff. It has the most storage space with the second-row up or down, edging out the Soul in both cases (20.6 and 57.3 cubic feet respectively) and a spacious interior. I had a chance to drive the Fit around Los Angeles a few weeks ago and what really impressed me was its visibility — those huge windows make you feel like you can see everything around and help to make the cabin more airy.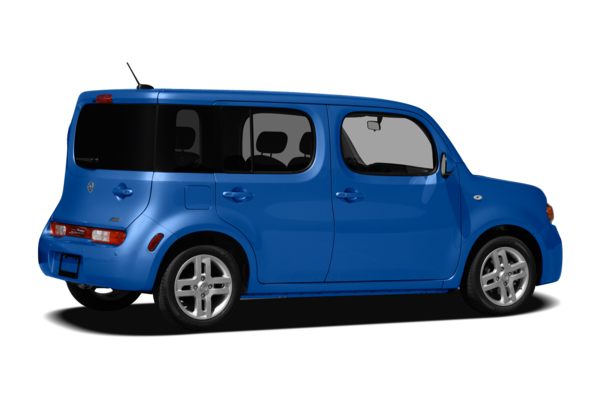 2012 Nissan Cube ($17,420 [CVT]; 27 city/31 highway/29 combined mpg)
Nissan's taken a few styling risks with its lineup over the past several years, including the Cube. The Cube's most notable feature is its wraparound rear window which covers the rear pillar on the passenger side making for an asymmetrical look that is very much a love/hate proposition. With 29 combined mpg and a unique look inside and out (the dashboard is also pretty funky), the Cube is a head-turning way to head off-to-school.
For a complete list of the most fuel efficient cars on the road, head over to our Fuel Efficient Cars section.
*Combined mileage calculated assuming a mix of 55% city driving and 45% highway driving.