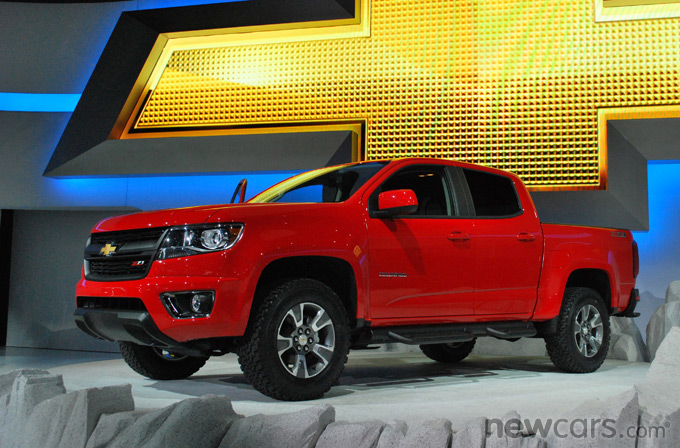 Chevrolet introduced its reinvented 2015 Colorado midsize pickup truck to the world at the 2013 LA Auto Show.
The midsize pickup market had been all but ceded to foreign competition over the last several years. Since we did out midsize pickup comparison test in 2011, the Ford Ranger, GMC Canyon, and the Colorado all bit the dust. And with Ford saying they have no plans to bring back the Ranger and RAM seeming similarly disinterested, the Colorado alone will bear the American banner against the likes of the Nissan Frontier and the Toyota Tacoma.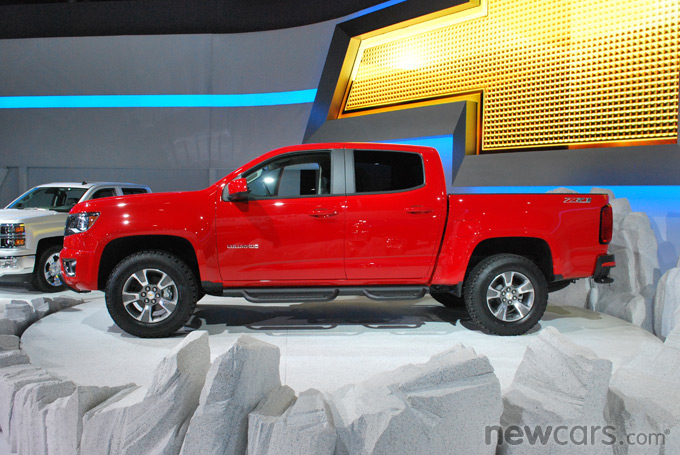 The Colorado will come in extended and crew cab models, with the extended cab getting a 6-foot bed while the crew cab offers both 5- and 6-foot bed lengths. Styling on the Colorado doesn't break any new ground, but there are a few quirks to differentiate it from the larger Silverado. The hood contours run diagonal instead of straight forward and back, and the front grille is trapezoidal instead of rectangular. Behind the grille, active shutters are available which improves fuel economy and the Colorado also features an aluminum hood to save weight, and therefore money at the pump.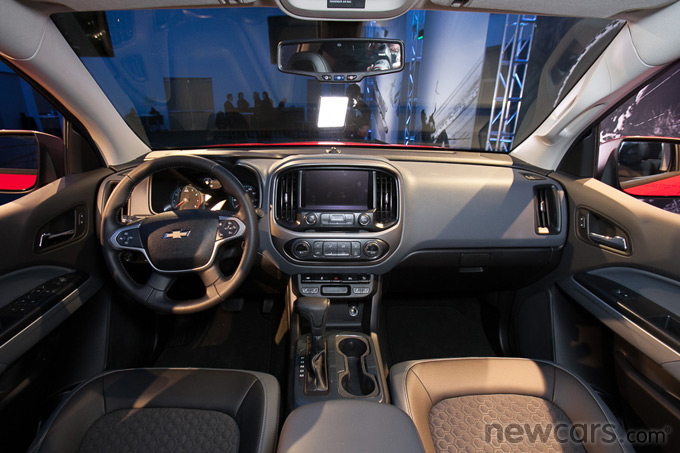 The interior has also been upgraded, with improved materials and a focus on technology that includes a next-gen version of the MyLink infotainment system. Other useful features like multiple USB ports for charging devices have also been added.

Chevrolet was not ready to give out pricing details on the Colorado, but they did offer a few key bits of info. It will offer two gasoline engines, one a 193-hp, 2.5-liter four-cylinder that makes 184 pounds-feet of torque. A 3.6-liter V-6 will be optional, making 302-hp and 220 pounds-feet of torque. Each engine will come mated to a six-speed automatic transmission, and Chevy believes the Colorado will be the most powerful truck in its segment upon its introduction.
Also announced were plans to provide a diesel powerplant, specifically a 2.8-liter Turbomax diesel (power numbers were not disclosed). This engine is already being sold in Europe and other locations and is expected to be available in the US within a year of the Colorado's release in late 2014.
Chevy executives also touted the Colorado's cargo flexibility, dislaying a range of bed accessories that can aid with the carrying of a variety of cargo for a wide range of activities.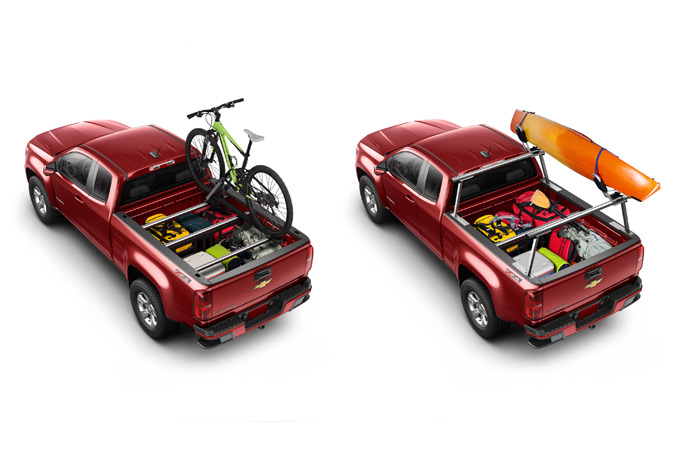 *Interior photos courtesy of Mark Williams and www.Pickuptrucks.com.