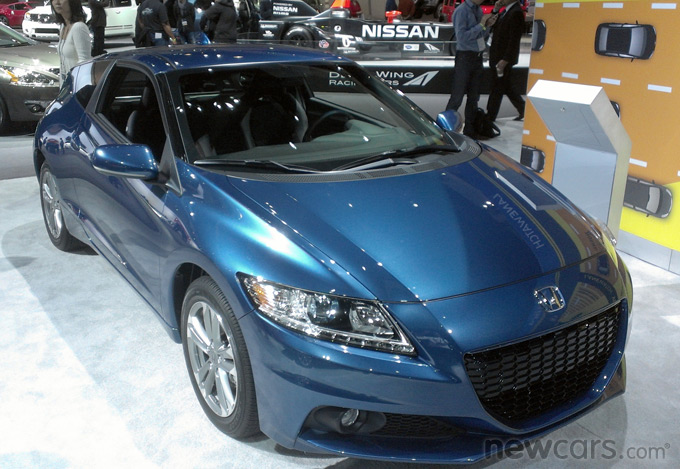 New and Notable:
Refreshed for 2013
Adds horsepower and improves fuel economy
Only hybrid to offer a six-speed manual transmission
The Honda CR-Z has been loaded with more features, power, and extra fuel economy compared for 2013. It has been restyled with a new grille and bumper, along with a row of LED lights in the headlights. Honda further altered the exterior of the vehicle by changing the style of the wheels along with the rear diffuser. The 2013 model also now comes equipped with Bluetooth, an expanded view driver's mirror, and a rearview camera.
The 2013 CR-Z now has more power with 140 pounds-feet of torque and 134-horsepower. It also has better mileage than the 2012 model, improving to 36/39 mpg city/highway. Honda also added an all-new Lithium-Ion battery pack, and a new Plus Sport System for sportier driving. Its mileage beats other sporty small-car competitors like the Scion tC and the MINI Hardtop.