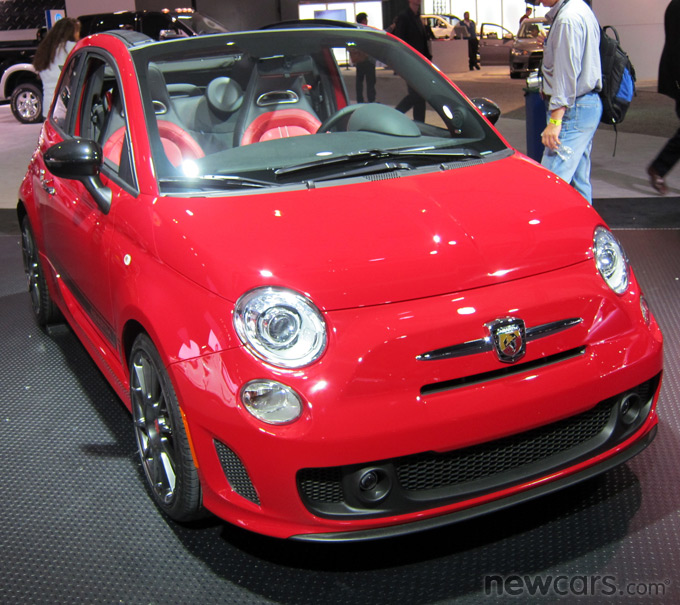 New and Notable:
New convertible version of the Abarth
Adds a new premium Beats Audio sound system
Power soft-top can retract even when the car is moving
The introduction of the 2013 Fiat 500c Abarth means the high-performance Abarth will now be sold both as a Cabrio (convertible) and a Hatchback. The soft top is power operated and at certain speeds the soft top can still retract. This is an unusual feature, because most Cabrios require you to be at a complete stop in order to retract the top. Another new feature is the addition of a six-speaker Beats Audio sound system which provides drivers and passengers with high-quality surround sound.
Compared to other competitors such as the Mini Cooper, the Fiat 500c Abarth is more visually appealing. The Abarth graphics on the side set this car apart from other versions of the 500, while a modified front bumper and rear spoiler give the Fiat 500c Abarth an aggressive look. The new 2013 Fiat 500c Abarth is scheduled to hit dealerships in the first quarter of 2013 and will carry an MSRP around $22,000.