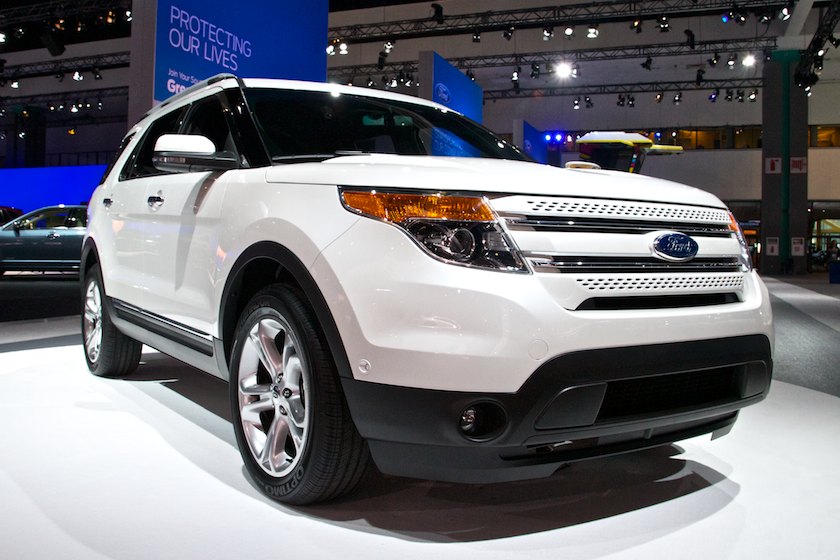 Back for 2011, the totally rebuilt Ford Explorer continues a 20 year tradition, and rides into town with a new twist to the old formula.
The new Explorer has shed a body-on-frame construction in favor of a unibody platform that is similar to the one used on the Flex and Taurus. This gives the new Explorer underpinnings that are more crossover than SUV, but fear not -- the engineers at Ford have gone to great lengths to ensure that the Explorer can still handle duty off the beaten path, any SUV offered with an optional skid plate and Terrain Management System is ready to tackle the great outdoors.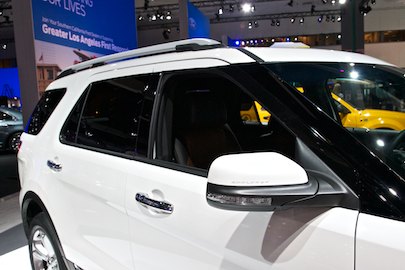 On the outside, the 2011 Explorer is a large departure from the designs of previous Explorers. A few familiar visual cues are there, like the blacked out A, B, and D pillars, but taken as a whole the new car represents a new styling direction from Ford. The Explorer still stands tall, but the windshield is angled back which gives the illusion of movement. The hood is now a clamshell design and spills over to sit on top of the fenders and the headlamps.
Speaking of engines, the 2011 Explorer features two new engine options: a 237-horsepower, 2.0-liter EcoBoost inline-four, or a naturally aspirated 290-horsepower, 3.5-liter V-6. These engines power the Explorer's front-wheel, or optional all-wheel drive system. Ford has heard and heeded the cries of consumers who want better fuel economy from their cars and SUVs, and subsequently these new engines both offer a 30-percent boost in mileage over the previous engines.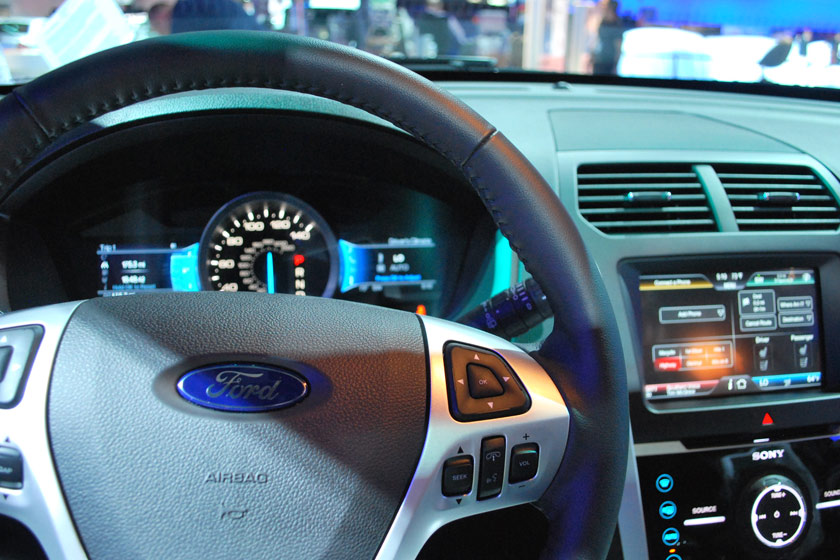 Inside, expect to see a vast improvement over the interior of the previous generation of Explorers, especially when it comes to new technology. The 2011 Explorer gets the same MyFord Touch interface that is also seen in the Edge and forthcoming 2012 Focus, with customizable LCD screens that flank the speedometer. SYNC connectivity, an Active Park Assist feature which makes parallel parking a breeze, and an advanced navigation system round out the available technology options.
Expect to see the 2011 Explorer hit showrooms near the end of 2010.